Deprecated
: preg_replace(): The /e modifier is deprecated, use preg_replace_callback instead in
/home/natia15/public_html/wp-includes/functions-formatting.php
on line
76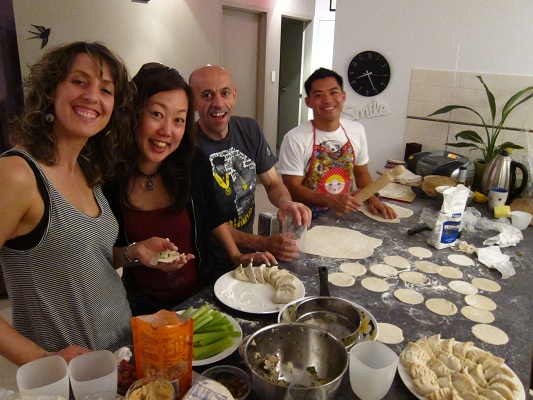 Here's a new spin on the dinner party theme.  Invite 8-12 friends for a round-the-world dumpling party!
Everyone gets involved in making and then of course eating the dumplings.
Choose 5 dumpling recipes from around the world (easy to find on Google these days). My recommendations are : Japanese Pork and Chive Fried Gyoza, Hong Kong YumCha Prawn Dumplings (HarGow), Tibetan Cheese & Vegetable Dumpling, Brazilian Cheese bread (looks like a dumpling!), Indian Veggie & Potato Curry Samosa, and, I have invented a recipe to match my local flavours : Aussie (1 - Meat Pie & Peas in a Dumpling and 2 – Beetroot & Macadamia Nut).